<!Ė Displays nothing - moved to sidebar Ė>
This blog is about the relationship between organizations and the people who work for them. And, it's dedicated to the millions of people around the world who go to work every day wanting to do a great job.
Archive for August, 2012
Since the first time I saw the Canadian Museum of Civilization under construction on the banks of the Ottawa River, I knew this was going to be a very special building.  And, I knew that the architect thought about built space in a very different way.  Douglas Cardinal has gone on to be one of Canada's great contemporary architects and as a member of the Blackfoot tribe in Alberta remains one of few native people in architecture. And until today I hadn't really ever thought there was anything I could really learn from him beyond the joy of experiencing one of his buildings. I was wrong.
Today I heard an interview with him on CBC, which sadly I have not been able to find the link to, that shed some light on his approach and made me think there may be something that there's much more to Douglas Cardinal than beautiful buildings.
"The final key to Cardinal's success lies in the research-intensive pre-design stage of each of his projects. Before designing a building, Cardinal thoroughly analyzes the project from the outside-in (looking at the natural environment around the building) and from the inside-out (consulting with everyone who will use the building about their needs and desires.)"
Imagine if we, as leaders and communicators, did research and planning from the outside-in to understand the environment and the stakeholders around our organizations and where they stand in relationship to what we are trying to do – and the inside-out to understand everyone who will work for and with our organization to understand thier needs and desires in terms of what we're trying to do. Sadly, in my experience we do a very superficial job of this at best, and may or may not connect the inside/outside views to create a fully integrated approach to building and sustaining relationships with our key stakeholders.
What if we changed that?  What would happen if we learned from Douglas Cardinal? 
Here he is talking about form following function when he was designing St Mary's Church in Red Deer.  He describes how he started with the liturgy and how the most important thing is how the space would serve the needs of the people and then goes on to talk about how, because he's started working from the inside-out, he gets artistic permission to design the sculptural form: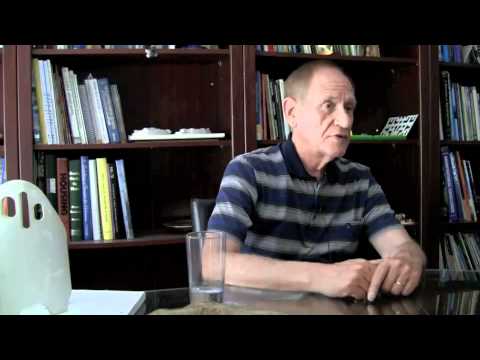 Random Posts:
I laughed out loud when a friend of mine, Esther Barragan, who's living and studying in Italy posted this question on Facebook a few weeks ago.  I found it especially funny because my friend is a designer.  I mean if any jobs could be described in a fresh and exciting way wouldn't they be design jobs? I just can't stop thinking about her question.
So, off I went to Wikipedia to see make sure I knew what a job description really is. I think we have the answer to Esther's question.  When "strategic human resources methodologies" are "used to develop a competency architecture for an organization, from which job descriptions are built as a shortlist of competencies."
I'm sorry, I'm still laughing.  Corporate language, the jargon we use in organizations, just sucks the life out of everything, even something as important as a job description.
Maybe it's time for a little refresher in "how to express ourselves to fit the occasion." Here's a perspective from another time and place:
Random Posts: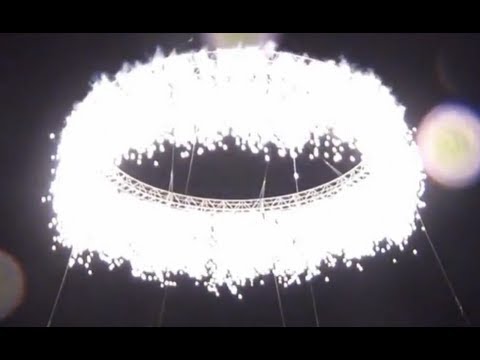 The opening ceremony at the London Olympics cost an estimated $42M [US].  The production took years of planning, 1000s of professionals and 10,000 volunteers and livestock, involved artists of all kinds, designers, managers and trades to install 1000 of tons of equipment and materials and animate the whole thing.  Just thinking about the logistics of such an undertaking is breathtaking.
At Simply Communicate, they recently reflected on "What the Olympic Opening Ceremony can teach corporate comms" in an interview with Adrian Smith.  The full article is definitely worth a look, but there are three main lessons and a central idea that Adrien drew from the Olympics 2012 opening ceremony that I want to share [my words]:
Have one vision for the creation
Recruit and engage a range of experts and create an environment where people from a wide range of specialist disciplines [verticals] are able to bring their expertise and ideas to bear on the creation of the whole
The "best" idea "wins" no matter where it comes from.
Adrian then goes on to his central idea. He argues for the fundamental role of design in corporate storytelling:¬†"There is a whole new generation of corporate communicators who do not know what a live event can do. And production companies are losing out because there is a generation that don'Äôt know what design can deliver in terms of story and theatre. As time goes on there is a danger that this lack of theatre in corporate events will become the norm.¬†I hope that the success of the Opening Ceremony may be a catalyst for people thinking about taking emotion and engagement from a live performance as opposed to a video on a website."
What do you think?  Are we as leaders and communications professionals too focused on the facts? Is it time to bring back the 'emotion' and 'engagement' of live performance?  Does design [and design thinking] have a place in corporate storytelling?  Is it time for us to expand our storytelling palette?