<!– Displays nothing - moved to sidebar –>
This blog is about the relationship between organizations and the people who work for them and the communities they operate in. And, it's dedicated to the 100s of millions of people around the world who go to work every day wanting to do a great job.
Union
Labour Day; Â that last bitter sweet day of summer. Â On September 2, summer will officially be behind us even if it doesn't really end until September 22nd. Â 
And for many of us  it's the beginning of a new year a hang over from getting back to school that first day after labour Day.  To me it feel like the beginning of a new work year.  And this may be closer than anything to the original reason for Labour Day.  
"Labour Day has its origins in the labour union movement, specifically the eight-hour day movement, which advocated eight hours for work, eight hours for recreation, and eight hours for rest…  The origins of Labour Day in Canada can be traced back to December 1872 when a parade was staged in support of the Toronto Typographical Union's strike for a 58-hour work-week."
On Monday, take a minute.  Think about workers around the world – blue or white collar – working 24/7/360 so that you and I can have the life we have.  And, on Tuesday, we'll all be back to work.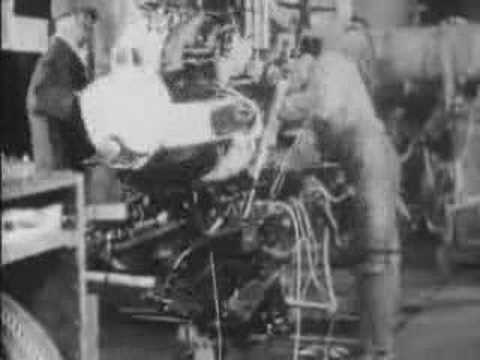 It's a shocking fact that according to Canada's health and safety website, "… every year work-related injuries and diseases cause nearly 1,000 deaths" in Canadian companies and organizations. Â That is nearly 3 work related deaths per day! Â That's in a country with a relatively small population and well-publicised and enforced worker rights.
So, even though the two recent worker disasters in Bangladesh:
a fire killed at least 112 garment workers at Bangladesh's Tazreen factory who were locked in
the building collapse at Rona Plaza that has reportedly killed nearly 400
The question remains what is the real cost of fast fashion and our seemingly insatiable demand for stuff? How many Bangladeshis are dying as a direct result of health and safety issues that could and should be changed? Â We don't know. Â What we do know is that these deaths are avoidable.
Time to think about the impact of the story of stuff on workers…
What does health and safety and workers rights look like in your organization? Your supply chain?  What role can we, as leaders and professional communicators, do to change this very human disaster? 
Random Posts:
Last week for the third time , since the Harper government won their majority position, the Canadian government has played a major role in stopping national strike action – twice with Air Canada and once with Canada Post Corporation. This represents a fundamental altering of the rules.
Yesterday, CBC's The Sunday Edition, hosted a fascinating discussion on the state of collective bargaining in Canada. Michael Enright interviews Brian Langille, a professor of labour law at U of T and Nancy Rich, a Canadian labour activist. Worth a listen [starts at minute 5]. Has the strike had its day? Some chilling insights and predictions.
Random Posts:
Labour Day. Â It's the last long weekend of the summer here in North America. Â It's a day of reprieve for parents who've spent the last few weeks helping their kids get prepared for their return to school. Â It's last wonderful summer day at the cottage. Â Bbq's and friends and family.
And, it's an opportunity to reflect on the millions of men and women [and children] who are working to produce the things that feed us, make our lives easy, frivolous and sometimes fun.  
People here. Â 
And, people who are increasingly in developing countries. People who have few if any choices.  People who may or may not be able to read or write.  People who are working with their hands and their bodies.  People who aren't supported by a labour union movement or even their own governments.  People with rights they don't even know they have.
One minute. Â A little reflection on this Labour Day.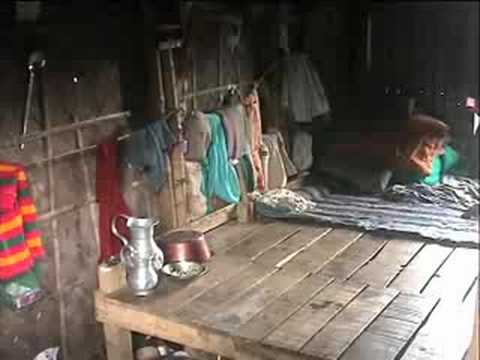 "Will the [internal communication] function be needed?  No, and that's a good thing. In fact, that should be our professional aim – to restore our organisations' ability to communicate to the point where our services are no longer required."
So said Adam Hibbert in a comment on my last post.
I love this aspiration [although I'm not sure about "restoring"].  And, I know it's shared by many of you who are following the discussion on CommScrum where our frustration concerning the function is often the basis for "the scrum" and on Kevin Keohane's  blog – "Death to internal marketing" – where the blog's name speaks for itself.
I think we all agree that – good, bad or indifferent – employee communications have and do happen with or without a function called internal communications.   So, when did the function come into being?  Why? And what was work life like before and after?
We actually don't need to go back very far to find a time when the function didn't exist.
According to my resident economic historian, Michael, since the multi-divisional corporation was only invented in the U.S.A sometime in "the 1920s" when it was first introduced by Alfred Sloan at General Motors ("Sloan's Revolution"), the employee communication function, as a function, couldn't have existed before that.
A quick look at Sloan's book "My years with General Motors" and the organization charts that are produced there show something very interesting.  The beginnings of a human resources function are there as early at 1921.  At that time, General Motors had a position called General Advisor Staff.  This position reported to the VP in charge of operations and was responsible for 15 functions wide ranging functions from the cafeteria to real estate.  One of these which was called Organization – Line and Staff and another called Personnel Services [Welfare, medical and San. Serv.].  The beginnings of Human Resources are there.  But nothing that suggests a specific employee communications function.
By 1963 the biggest corporation in the world still did not have a Public Relations function.  The closest thing to that seems to be advertising and market research function that reported to the VP Sales and Service.  Oh those Mad Men!  That's the biggest company in the world.  That's  1963!
By that time the Personnel and Labour Relations function with its own VP.   And, there are three places within this function that start to look like employee communications.  The first two are the General Motors Suggestion Program and Employee Research functions [both reporting to Personnel Relations] and the second is the Appeal Hearings and Arbitration [reporting to labour Relations].  Perhaps even more interesting from a communication point of view is that they all are potentially about listening.  They certainly don't sound like mass communications.
To understand our present and prepare for our future I think we need to understand our past.  This brief look into the past has made me more curious.
When did organizations decide they needed to influence employees with more than hours and wages?  Was it when employees began to unionize and take action against their employers?
What motivated the creation of an internal communications function?
When did the first internal communication function show up on an organization chart?
What impact did internal communications have?  Did the work of the first  internal communications functions improve the workplace or not?
When did internal communications become a professional communications function rather than a Human Resources specialty?  Or did it?
When we expect the function to be a humanizing force in our institutions are we asking it to do something it was never designed to do?
If you know the answer to any of these questions, I'd love to hear from you?
Is it time to scrap the current structure and start from nothing? I know where you and Kevin stand Adam.  Anybody else?
For more you might want to check out:
Micklethwait and Wooldridge, The Company, 2003, pp. 104-109
Alfred Sloan, My Years at General Motors, 1964
Alexander R. Heron, "Sharing information with employees" , 1942 is considered the first book on employee communications