<!Ė Displays nothing - moved to sidebar Ė>
This blog is about the relationship between organizations and the people who work for them and the communities they operate in. And, it's dedicated to the 100s of millions of people around the world who go to work every day wanting to do a great job.
Last week I checked out a Kevin Rose interview with Chris Sacca thanks to a referral from Mitch Joel's blog.  For those of you who are like me and not part of the geek tech world, Kevin is the founder of Digg and serial start-up guy and Chris is a tech investor whose investments include things like Twitter. The interview is, as Mitch promised, an interesting look at this world.
Near the end, Chris describes the kinds of people he likes to work with and that he would hire or invest in.  As you might expect, they aren't your usual Corporate criteria. I thought his take was pretty interesting and worth repeating here.
To start with,  you need to be the kind of person that Chris would like to hang out with.  I think we can assume that you need to be smart.  But you've also:
Done at least one tough job – you've gotten your hands dirty doing real work
Lived and worked in a foreign country – it's humbling living somewhere where you don't speak the language or understand the culture
Played sports – you're more likely to be balanced about the boundaries between work and life
Though not essential but good to have: you've gone to and excelled at college.  He particularly likes a liberal arts education. You learn how to think.
Otherwise, according to Chris he can "Just hire a Dalek". ¬†Just a bit harsh… ¬†But what do you think? Is there anything we as leaders can learn from Chris's criteria?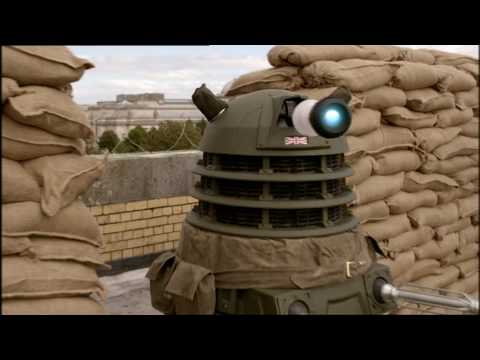 Random Posts: