<!– Displays nothing - moved to sidebar –>
This blog is about the relationship between organizations and the people who work for them. And, it's dedicated to the millions of people around the world who go to work every day wanting to do a great job.
Employee orientation
A while ago, I came across a post by Brian Solis – "We are the 5th P – People".  His argument is that the product, price, place, and promotion model that everyone whose ever taken a Marketing course knows is missing a key element – People. And, the people he's referring to are customers.  His "… bottom line is that customers are not necessarily looking to build relationships with brands. They're, we're, looking for solutions, direction, insights, and value… "
But, customers are only one P. Â Employees are another. Â And they are looking to build a relationship with the brands and organizations they work with. Â Every employee I've ever known has begun their job wanting to be involved. Â Wanting to be proud of the work they do, the team they belong to and the organization they work for. Unfortunately many of them end up, sooner or later, disappointed and cynical. Maybe the P we should be focused on is the one that actually wants a relationship!
Brian goes on to critic current approaches to social media marketing: "We're not driving experiences, we're reacting to them. We're not introducing meaningful value, we're pushing content and creative. We're not designing programs around intelligence, we're focused on monitoring."
What about employees? Â Are we doing any better there? Â Are we driving the employee experience from it's first moments to it's last [when for B2C products and services the E remains an enthusiastic C] or are we reacting to them? Â Are we introducing value to employee communications? Or are we pushing content and occasionally creative? Â Are we designing employee programs around a deep understanding of what employees need and want to better serve organizational goals or are we monitoring their engagement levels and job satisfaction?
I'd agree with Brian's conclusion that it's time to 'click to action', I just think we should start with the P that matters most. Â Employees. Power to our people!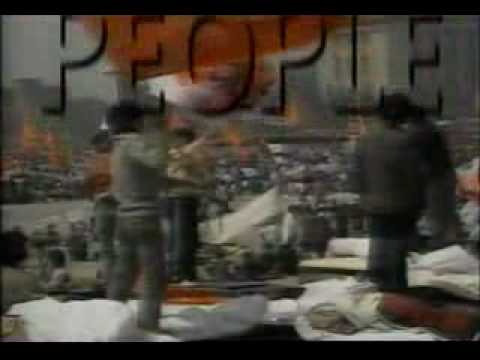 Random Posts:
"Orienting employees has more to do with introducing employees to your culture – "The way we do things around here" and the brand experience – than it does all the rules and regs that are the usual focus of employee orientations." Yes, I said that in a post last November.
And, I still believe it. Â But part of the way we do things around here has to do with rules and regs so employees need to know that too.
My nephew, let's call him John to protect the innocent, got a job at Subway earlier this summer. Â He's 16 and this was his first experience working outside the family business. Â He lasted less than two weeks. Â No one told him that on breaks there'd be no place to take the break. You see at this Subway outlet you can eat all the food you want, but there's no where you're allowed to eat it. Unknowingly, poor John found a corner in the empty restaurant to take his break and have his snack. Â The next day he was told off [I guess the manager watches the video] and his hours were cut. The day after that he quit.
You can't know what you don't know.
This came to mind today when I was out chiwalking up Mont Royal and heard someone coming down the hill complaining about being told off at work for something they'd never been told and couldn't be expected to 'just get'.
So, ask yourself: Â What do new employees need to know about the way we do things around here? Â Are we giving them an adequate orientation or are we just waiting until they break a rule or cross an invisible line to let them know?
Good for John for quitting. Â And too bad for Subway 'cause they lost a great employee.
Random Posts:
Sustainability is on my mind.   I'm literally trying to get an urban farming project off the ground – it's a roof top garden – here in Montreal.  I'm attending talks and workshops on urban farming and spending an increasing amount of time hanging out with food security, food systems, social business types and environmentalists.  I'm learning about their passion and energy and the power of their grass roots orientation.
But in the past month, I've been increasingly struck by how the rhetoric hasn't changed since the 70s when I was getting my first degree in Biology [e.g. big corporations are bad, our economic and financial systems are at the root of our environmental problems, we need more direct control over our food sources and quality, think local, there are "limits to growth", climate change is a real and growing issue, "small is beautiful"] And, I've been wondering what we can learn from the past 40 plus years.
It's not that advocates and activists have not been making a compelling case.  Here in Canada, David Suzuki has been speaking out since the late 60s.  Over the decades he's had important and influential platforms from which to preach and enlighten – hosting weekly radio and tv shows, writing bestselling books, and doing cross country speaking tours more times that I can count.  Al Gore's case was so compelling that the movie won Academy Awards for Best Documentary Feature and for Best Original Song in 2006 and he won the Nobel Peace Prize in 2007 for his work on raising awareness on climate change.
It's not that our behaviour hasn't changed at all.  A second or third season episode of Mad Men is a good reminder of how far we've come.  It's the sixties.  Don Draper, an advertising exec in New York, buys a Cadillac convertible.  The family takes it for a spin and a picnic.  Once they've had their lunch, they stand up. Betty, his wife picks up the picnic basket.  He bends down lifts the picnic blanket up. Shakes it.  And they all turn and walk to the car leaving the refuse and garbage from their meal in the field.   Our reaction in the west is visceral.  We can't believe we'd every have lived like that.  And we know we did.
But the unfortunate reality is that though we may be changing, we're not changing fast enough to make a significant difference.  Somewhere between our hearing the message and real and significant action something happens.  We hold back as individuals, families, communities, provinces and nations?
Some friends recently suggested  the issue needs "The most colossal mother of all change programs ever".
From a communications point of view I'm fascinated.  What will it take to bring this message, this conversation to life in a meaningful and sustainable way [Inconvenient Truth, let's face it is so yesterday in people's minds]?  What will it take to radically change our behaviour?  What will it take to make sure the next 40 years sees the change we need – environmentally, socially, economically?  And how can we as communicators be part of the answer?
Random Posts:
There's much "wrong", and amusing, with this short little orientation film from the 50s [with thanks to Michael's recent post].  But there's something very right.  The message that the teacher, Mrs Percal, delivers to her students:  "Don't forget the golden rule" just because you're at work.
Karen Armstrong's Charter for Compassion, her mission to bring compassion to the world [including some pretty surprising places like Pakistan] and the movement that is growing daily in support for the Charter reminds us of the power and importance the golden rule can have in our lives.    But what about our work lives?
The golden rule in the work place.  Now that is "an idea worth spreading"!
Random Posts:
Today's inspiration comes from C-Notes.  The question posed was [and I'm paraphrasing]:  As you design the customer experience do you think about it from a system point of view?  Do you think about the balance?
I don't think we do.  And, we do even less of this kind of thinking when we start talking about the employee experience.  We don't seem to have/or take the time to really understand these relationships, the kind of experience we want them to have and the implications  that would have on what and how we do things.
It's the kind of process that takes up front thinking.  It takes time.  And it can challenge all kinds of preconceived notions and assumptions.  This kind of thoughtful and intentional orientation to organizational change is much more like walking a labyrinth – all be it one on steroids – than any linear change model would ever suggest.
And in my experience, very few organizations have the will to really think it through; to back up and understand what they are trying to do and the implications that has on their organization and the communities around them.  But when they do what happens next is amazing.  Teams gain deeper understanding. Decisions that were written in stone are reversed or adjusted.  Opportunities open up that had never existed or been explored.  Barriers disappear.  Things change for the better; for employees, for customers and for investors.
Has your organization got what it takes for this kind of conversation?
Random Posts:
New employee orientation begins way before you think it does.  It starts when an employee makes first contact with your organization.  That could have been years ago if they use your product or service or if you're a major brand with lots of advertising dollars.  Or it could have been the job ad on Workopolis or Monster.  Or it could have been at a booth at a job fair.  It most certainly isn't at that "onboarding" event you asked them to attend 2 months after they started working for you.
Orienting employees has more to do with introducing employees to your culture:  "The way we do things around here" and the brand experience than it does all the rules and regs that are the usual focus of employee orientations.
Nordstrom's employee handbook may do this better than anything I've ever seen.  It's certainly the shortest.  Here it is in its entirety.
Welcome to Nordstrom
We're glad to have you with our Company. Our number one goal is to provide outstanding customer service. Set both your personal and professional goals high. We have great confidence in your ability to achieve them.
Nordstrom Rules: Rule #1: Use best judgment in all situations. There will be no additional rules.
Please feel free to ask your department manager, store manager, or division general manager any question at any time.
 
What do you think?  Does this say more about their culture than a full-day briefing and a 300-page orientation binder?
Random Posts: