<!Ė Displays nothing - moved to sidebar Ė>
This blog is about the relationship between organizations and the people who work for them and the communities they operate in. And, it's dedicated to the 100s of millions of people around the world who go to work every day wanting to do a great job.
Innovation
People and relationships are at the core of all organizational strategies.
This means an adequately thorough and complete stakeholder analysis is key. If the stakeholder analysis is weak then so too is the strategy. And stakeholder analysis starts with adequate segmentation.
Segmentation doesn't start with a list of generic stakeholders. It starts with a deep understanding of who will be impacted by what you are planning, saying, doing?  And how they will be impacted.
Seems so obvious, and yet it's not.  In the past few weeks I was asked to pull together work of several other consultants to create an integrated strategic framework that would help identify gaps and overlaps in the work and thinking that had been done so far.
Communication was just one of 6 strategic priorities but every other priority had a significant communication component. Three consultants had already prepared three separate plans – media relations, government relations and fund development.
Each plan referred to their own key stakeholder, but not one of them adequately developed the segmentation. Instead, they were almost generic.
It's a government relations plan so the target is government. No differentiation between Federal, provincial though both could impact the outcomes for this organization. No reference to which specific ministries. No differentiation between elected and non-elected politicians, or bureaucrats [senior and junior]. Even though each of these segments would have different and important impact on the work of this organization.
None of the plans did any more than a superficial analysis of this already thin segmentation. Instead of really thinking about what the client organization was trying to achieve in relationship to each of the segmented stakeholders, again, plans fell back into generic descriptions and no real analysis.
Even cutting an orange into segments takes some thought and skill…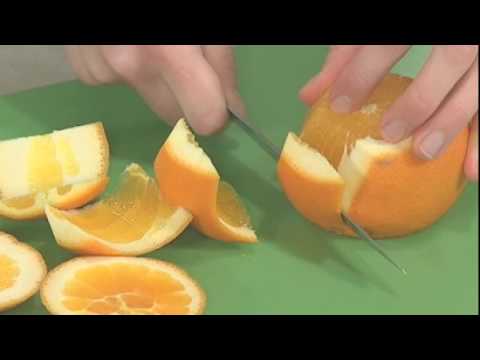 And, the sad thing is, this failure to segment stakeholders and do some pretty fundamental analysis is not unusual.
The result. Bland planning and a focus on tools and tactics.
No strategy at all.
If you want to be strategic, then developing mastery in the art of segmentation is a good place to start.