<!– Displays nothing - moved to sidebar –>
This blog is about the relationship between organizations and the people who work for them and the communities they operate in. And, it's dedicated to the 100s of millions of people around the world who go to work every day wanting to do a great job.
Knowledge management
This morning I came across three articles. Three different perspectives. Same conclusion. The more connected we are as leaders and as organizations the better.
Perspective 1 – CEOs. A study of 65 chief executives from around the world discovered that CEOs spend an average of 6 hours out of their 55-hour work week alone. The remainder of the time is spent in business meetings [virtual and face-to-face] and lunches and on the phone. CEOs may not like it, but it is how their work gets done and confirms Henry Mintzberg's seminal study "The nature of managerial work"  [1973].
Perspective 2: Leadership teams. In their new book Strategy & Business, Rob Cross and Jon Katzenbach describe how: "In most companies, the phrase top team is a misnomer…" Instead, they go on to say:  [P]ower comes from … members' informal and social networks, their determination to make the most of those connections, and their ability to work well in subgroups formed to address specific issues… [A]s much as 90 per cent of the information that most senior executives receive and take action on comes throughout their informal networks – not formal reports or databases." The conclusion: Enriching networks enriches organizations.
Perspective 3: Organizations. "Web 2.0 … promote[s] significantly more flexible processes at internally networked organizations: respondents say that information is shared more readily and less hierarchically, collaboration across organizational silos is more common, and tasks are more often tackled in a project-based fashion." This study goes on to demonstrate that the more networked an organization the more business benefits. If you, or your leadership team, ever had any doubts it's worth taking a look.
Connecting is what we as human beings do. We're social creatures. Our organizational work gets done with, and through, other people.
Helping your employees connect. A little idea with huge potential business benefits.
It's a potentially beautiful thing.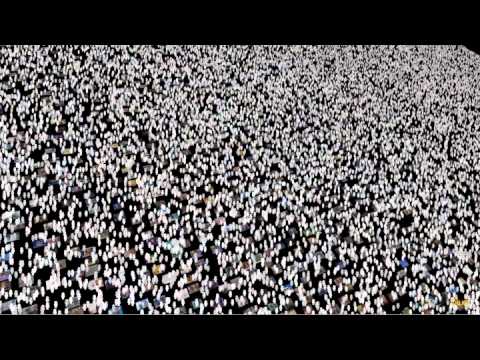 Random Posts:
Random Posts:
Random Posts:
Random Posts:
This headline from the today's newspaper caught my eye.  The article describes the experience of two businesses that had successfully implemented an open book policy with employees.
Pretty courageous for privately held businesses I thought.   And then I read this…  "Although bullish on open-book financials, there is one line element you won't see passed around among employees:  salaries.  "Revealing individuals' salaries "would create too much drama,"  Mr Sim. "Maybe one day we will figure out the salary thing, but our culture isn't ready for that level of discourse.""
Is it the culture that's not ready?  I wonder.
Imagine if salary structures were as competitive, equitable and fair as we tell employees they are.  Why couldn't we?  Why wouldn't we share this information?
The abuse of PowerPoint has been a hot topic around our office for some time.  Michael [Hinton], my partner in life and business, is working on a paper "The Economics of PowerPoint" with Ryerson Prof Tom Barbiero.  And, several years ago he wrote a short pamphlet, "Exorcising the demons of PowerPoint".  He's been sharing it with participants in his presentations skills trainings and had planned to build a workshop based on it.  The reaction to that idea was so strong and so negative – "Are you kidding?  We can't think without PowerPoint!" – that Michael eventually decided to shelve it.
So, today's post by Seth Godin caught my eye.  From there, I followed a link that took me to Elisabeth Bumiller's article on the US military's PowerPoint addiction.
That made me think.  If there's a single communications tool that dominates organizational communications, it's PowerPoint.  And, if there's one communication tool  professional communicators rarely talk about it's PowerPoint.
Why is that?
Institutions use PowerPoint when their most senior executives speak to employees.  They rely on it when employees present ideas and plans to their managers and to each other.
In one organization I know of, you'd never go to a meeting without your deck even if you're not presenting because you know that sooner or later the meetings all turn into "dueling decks".  And in another if you want to understand the evolution of the thinking on any institutional topic you always refer back to "the decks".
So, why are we so addicted to PowerPoint? Is it because the structure gives us comfort?  And the format helps us feel professional?  Does it protect us by giving us an illusion of being clear and concrete while actually being ambiguous enough that we can talk our way out of pretty much anything we present?  Is it because we don't need to spend as much time clarifying and articulating our thinking?  Is it because if we weren't building decks we wouldn't know what to do?
And why do institutions feed this addiction?
How much time are the people in your organization spending on preparing PowerPoint decks?
What role does Communications play in perpetuating or stopping the misuse of PowerPoint in your organization?
Random Posts:
This just arrived thanks to the Ideas Project.
John Hagel, author and business strategist, builds on the main idea presented in my last post by making a powerful argument for why social media need to be part of internal strategies.  Social media are no longer just about conversation.  They are tools for helping institutions set the conditions for collaboration and joint creation.
If you're a professional communicator what if anything does this mean for you and what you do?
Random Posts:
Today, few believe the Vatican was unaware of the 'priestly sexual abuse' that occurred over several decades in Ireland, the US and more recently reported in Germany.  Instead, it is widely assumed that they knew and their response was 'cover-up, evasion and criminal negligence'.  It is "a time for contrition" it is also a time to reflect on the role of internal communications in this most terrible story.
In the Roman Catholic Church as an organization there are many features we would wish for as corporate communicators [part 2] including a clearly a structured disciplined communication system designed precisely to feed very "rich" information up and down the system [part 1].
It is impossible to believe that what was going on in individual parishes around the world wasn't known within those communities.  Institutionally, they either knew or they didn't.  If they didn't then as communicators I think we need to ask ourselves why?  And, if they did and didn't act.  Again why?
Collecting such vast amounts of rich information may have contributed to
Seeing and not recognizing
Listening and not hearing
The long time delays
And may also underscore the importance of the art rather than the science of communication.  What can we do to ensure institutionally we're listening wisely?
Once the institution understood what was going on that same in depth knowledge may have actually served to enable the cover-up and manipulation rather than ensuring swift and appropriate action. Unfortunately and as we've seen during the global financial crisis and the aftermath this may not only be an isolated situation.  We as corporate communicators have been fighting to get to the strategic table, so if you'd been in the room when these issues were discussed what would you have done?
And, finally, a lesson:  If the leadership of any organization values the institution over the employees or its clients – where the means justify the ends – then all the great communications systems in the world aren't enough.  If that is so, what are the implications for us as corporate communicators?